Can sustainable fashion be stylish? 
A common perception people have of sustainable fashion is that it's very limited, making it hard to curate a trendy wardrobe. But this is far from true. Of course there is a strong relationship between trending looks and fast fashion consumerism. However, this doesn't always have to be the case. By following trends that are timeless instead of just seasonal, you can ensure longevity in the clothes you wear. This way you can be fashion forward without compromising on ethics or sustainability.
5 timeless fashion statements for 2021/22
Forget minimalism and understated style, this season vibrancy is back with a bang. After nearly two years that the best of us spent hibernating in lounge wear, it's safe to say we're in need of some statement ready-to-wear garments for returning into the real world.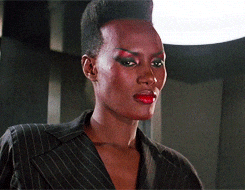 1)  Think pop-colour.
This Autumn we behold the trend of saturation, after-all fashion is all about expressing yourself. Name an easier way to brighten up your day and show off your personality than adding a pop of colour to your outfit, whilst ensuring you turn heads at the same time.  
2) Shades of green
Speaking of saturation, one colour you'll most definitely be seeing a lot of in the coming season is all shades of green. Pantone even highlighted it for this autumns London fashion week. 
'Green Farah jumpsuit - Ilk + Ernie'
3) Dark double denim
Double denim is all the rage! This 90's revival is BIG in 2021. It's also a look that can easily be made sustainable, thanks to the endless supply of vintage denim. What are your thoughts on the comeback of this blast from the past?
'vintage denim - beyond retro'
 4) Bold prints
Ranking high on the list of ways to stand out from the crowd is the use of bold print. Whether it's graphic gingham, clashing check or painterly print it's safe to say bold is beautiful!
5) Suits and Co-ords
This easy two piece combo has transformed into a trendy must-have for every womxns wardrobe. Suits are the best way to make sure you're keeping warm, whilst looking undeniably sophisticated at the same time. What's not to love?! 
'The Blonde suit' - Ilk + Ernie
How to be trendy AND sustainable? 
If you're feeling inspired to create some new fashion forward looks that are still kind to the planet, check out our new retro inspired collection here.